Creator
Four Pillars Gin is an award-winning distiller of gin based in Healesville, in Victoria's Yarra Valley, about 65 kilometres from Melbourne.
Purpose
"We established Four Pillars with a focus on gin. But great gin doesn't just make itself. We recognised that our real focus would need to be on the craft of distilling.
If we could elevate this area of expertise in Australia, and bring a modern Australian sensibility to the process, then maybe we could make a gin worth shouting about."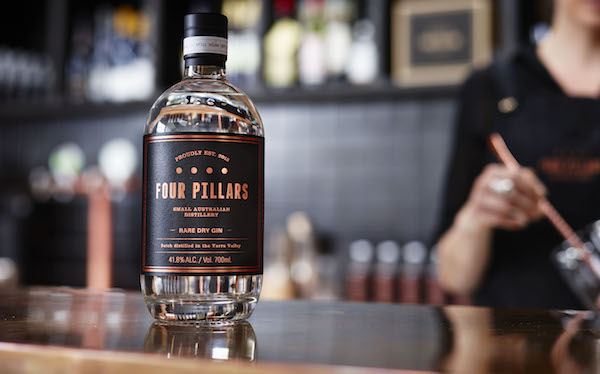 Manifesto
Pillar 1: The Stills
Meet Wilma, our original magnificent copper-pot still
Pillar 2: The Water
The best in the world, from our home in the Yarra Valley
Pillar 3: The Botanicals
Asian spice, Mediterranean citrus and native Australian botanicals
Pillar 4: A Little of Love
A commitment to craft and attention to detail every step of the way
Source
https://www.fourpillarsgin.com.au/distilling/our-four-pillars/
Comment
This is a deceptively simple and clever manifesto.
With only four components, it's easy to digest. Great start!
The first (the stills) states the quality of equipment they use. The second and third pillars (water and botanicals) point to the quality of the ingredients they use. And the fourth pillar addresses the quality that the makers will bring to their craft.
Given these are all qualities it's a highly aspirational set of company values. What I like about it is that they are practical values rather than the usual personal values (eg integrity), which can be vague when applied across an entire organisation.
The purpose statement (above) is simply included in a story about their business. For me, it's shows that this manifesto likely started out from the maker's perspective – these are the things we need to do to make world-class gin.
That's a great place to start with your manifesto – what do you need to do to be successful in your chosen field? Aspire to these qualities.
However, like all great brands, these internal qualities also become the external ones that your customers measure your success against.
For me, I don't know anything about gin. I rarely even drink it. But, I do know from reading this manifesto that there is a pursuit of quality here that is validated by the international awards they have received. As a potential customer, it gives me a reference point for trusting them and trusting their product, which makes it more likely that I would buy it compared to others that lack this.
Also, if you read their website, there are some gentle stories which add flavour to the message.
In particular, I loved the story: "…We took delivery of our own custom-built still from Carl of Germany, and we called her Wilma (after Cameron's beautiful but explosively tempered late mother). And Wilma turned out to be amazing, drawing extraordinary botanical flavour from a combination of rare, native and traditional botanicals."
Now, that's bringing your values to life for your customers!
Finally, pillars. A pillar is literally a column or upright structure used to support a building. Pillars are strong. The language you use to define your manifesto is important. Do you have values, pillars, a pledge, commandments or even a manifesto?
In this case, they have literally taken these pillars to heart and named their business: Four Pillars Gin. Now, that's putting your manifesto in the centre of everything you do. While not essential, it is a strong statement.
Choose your words wisely because they provide an edge to your meaning and your branding.
More