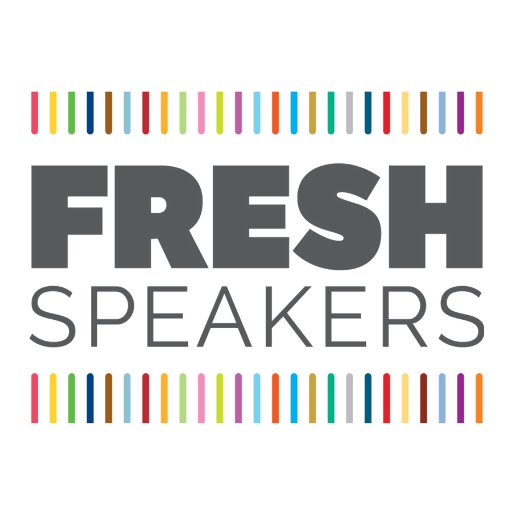 Creator
FRESH Speakers
"Established in 2014, FRESH represents the next generation shaping 21st century thinking – and action – with fresh ideas and groundbreaking work." (From their website)
"FRESH Speakers, Inc. is a next-generation speakers bureau, uniquely representing women and people of color – two groups historically left off the public stage. Our speakers range from business leaders to artists, scientist to athletes. They have given ground-breaking TED talks and written best-selling books, but, more importantly, their wisdom comes from real world, lived experiences. FRESH speakers routinely grace the world's biggest thought leadership stages, host nonprofit benefits, and keynote Fortune 100 corporate retreats, university lecture series, leading tech conferences, grassroots organizing convenings, and countless other venues, the world over." (From their website)
Purpose
The FRESH Speakers manifesto is a core part of their brand positioning. It states: this is why we are different to other speakers' bureaus.
Manifesto
Thought leadership needs a refresh.
21st century speaking should be about sharing great ideas, and converting those ideas into action. That's what audiences are hungry for–fresh ideas, action, and impact.
Too many speakers derive authority from fancy titles, overhyped books, and relationships formed within elite institutions and events.
This outdated and homogenous culture not only breeds boredom and myopic thinking, but also reinforces structural inequalities.
Not everyone worthy of being heard has written a best-selling book or been to Davos.
It's time to uncover and elevate the voices of extraordinary individuals making impact in the world, both locally and globally.
Wisdom also comes from years spent in the classroom, or organizing on the ground.
It derives from profound personal pain as well as transformative collective healing.
It is rooted, not in the number of years one has been on earth, but the creativity and innovation with which one has approached their calling.
It's about time we honored that kind of wisdom.
It's time to evolve beyond the antiquated "speaker circuit," and create an ecosystem of thought leaders who are young, brilliant, diverse, and making a mark in the world.
This isn't just talk. It's about fresh ideas and more just world.
Source
Comment
For me the great strength here is the consistency of message. On this page I've collected three 'manifestos' from the FRESH Speakers websites that points to this conviction.
The opening description
The formal manifesto
The note below
"FRESH Fact: We dedicate part of our commission to a special fun that supports speakers to visit communities that couldn't normally afford to bring them. We think all audiences deserve to experience what our speakers have to offer." (From their website)
Writing your manifesto is often the fun and easy part. The tougher task is to take consistent action in line with your declaration and your intention.
As FRESH Speakers state: "This isn't just talk."