Creator
Past player John Watts was responsible for the Geelong Football Club's theme song. He got together with his team-mates during the 1963 season to pen the words.
Fittingly, Geelong won the premiership that year.
Surprisingly, for a footy theme song the music is from an opera. It's based upon The Toreador March, from the George Bizet's Carmen.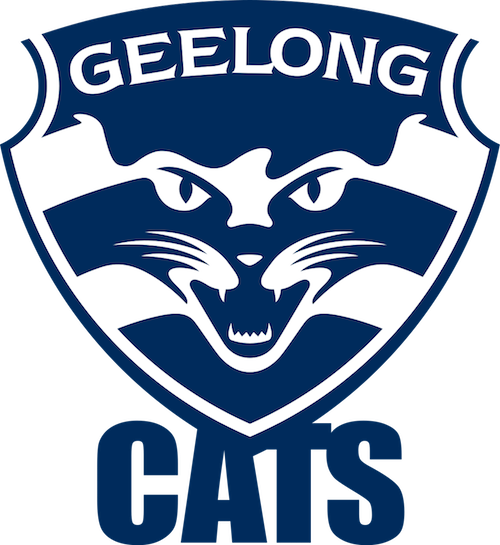 Purpose
A football theme song is a great way to unite the players and supporters. In the AFL, typically the theme song is played after each match the team wins both on the loudspeakers at the ground and as a bonding ritual for the players in the rooms.
Manifesto
We are Geelong, the greatest team of all
We are Geelong; we're always on the ball
We play the game as it should be played
At home or far away
Our banners fly high, from dawn to dark
Down at Kardinia Park
So! Stand up and fight, remember our tradition
Stand up and fight, it's always our ambition
Throughout the game to fight with all our might
Because we're the mighty blue and white
And when the ball is bounced, to the final bell
Stand up and fight like hell!
Source
Listen to an audio version here
The Official Geelong Football Team website
Geelong Football Club on Wikipedia
(image from Wikipedia)
All AFL football team club songs
John K Watts – creator of the song
Comment
In my opinion, the words here are less important here than the actual music and having a catchy chorus. It's meant to be a rousing tune that is bellowed out by a crowd of players and supporters – not crooned by a sultry singer.
A look at the specific words reveals a few layers of good goal setting:
'Greatest team of all' is a strong and broad aspirational goal.
'Play the game as it should be played' is a statement of intent around the attitude of the players
'Remember our tradition' is a call to the past and all players and supporters that have gone before them
'Fight with all our might' is another creative statement of being and action.
The power of this theme song comes from its call to identity. It starts with the magic word 'We'. And it boldly states who 'we' is: "We are the greatest team of all". If you wanting to unite your team and community, an inclusive 'we' is a great place to start.
PS: I'm a Cats fan, that's why I featured there song and not one from a rival club. Go Cats!
More
It's also worth noting that there are occasional updates and tweaks to the lyrics and format.