Creator
Will Dean and Guy Livingstone, co-founders of Tough Mudder
Purpose
Tough Mudder is a physical adventure challenge along the lines of a military commando course.
The pledge is intended to provide guideline rules for how to approach the challenge.
"The pledge demonstrated our belief that there was a craving among people, particularly young people, not only for challenging experiences but for an authentic set of values they might sing up to and, over the course of the afternoon and beyond, believe in." (Page 5)
Manifesto
I understand that Tough Mudder is not a race but a challenge.
I put teamwork and camaraderie before my course time.
I do not whine – kids whine.
I help my fellow Mudders complete the course.
I overcome all fears.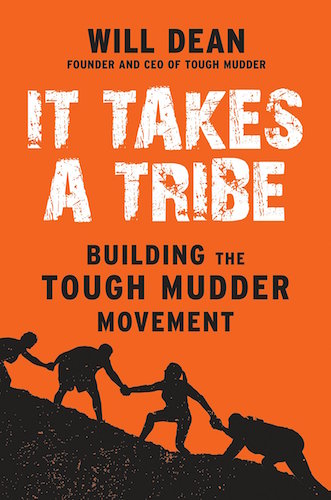 Source
Will Dean, It Takes a Tribe: Building the Tough Mudder Movement, Portfolio Penguin, 2017, Page 5.
Comment
There are a number of things that I love about the Tough Mudder pledge.
Prior to reading this, I hadn't thought to include a 'pledge' under the manifesto umbrella. But, it does fit neatly and powerfully.
A manifesto is a declaration of your intent. A pledge takes this further and raises the commitment level by converting it into a promise. This implies you are forming an agreement to another person or group – it's no longer just 'me', it's also 'we'. It's a perfect strategy for building a tribe, which is exactly what Tough Mudder want to achieve – and have been so successful at doing.
From the nine Manifesto Manifesto principles this one has cleverly adopted the 'inspire being' element. The first line sets the context 'not a race but a challenge'. From this it shares four attitudes for people to adopt to face that challenge – teamwork, no whining, help others and overcome fears.
The Tough Mudder manifesto is also double-sided – it's a set of rules that works for both the Tough Mudder internal team plus all of the external customers – the course participants.
Plus, it's simple and concise – only five rules to follow. This makes it short enough to remember which makes it more likely that people will adhere to it.